Wet In The Kitchen
Hello there, everyone! Lunas Cam was in the kitchen today and thought that it would be a great idea to watch her doing things around there. Well, if you imagine that she went to the kitchen to cook something, you've never been so wrong. She took a posing session there and now she wants to share it with you. I'm sure you are glad to hear that and I'm sure you prefer to watch her all wet and naked than cooking something in the kitchen.
As you can see, Luna put on a very sexy outfit and went to the kitchen for some fresh settings. This brunette will try to do the dishes, but she gets all wet, making you to watch her as she takes off her wet T-shirt, She will also take off her pants and panties, showing off her wet cunt. Horny Lune is starting to touch herself in front of the camera, making your your cock hard as a rock and inviting you to bang her hard. She sure needs a rough penetration and I bet that your dick will love to go inside her every hole. No more chit-chat, just cum inside and watch her in action.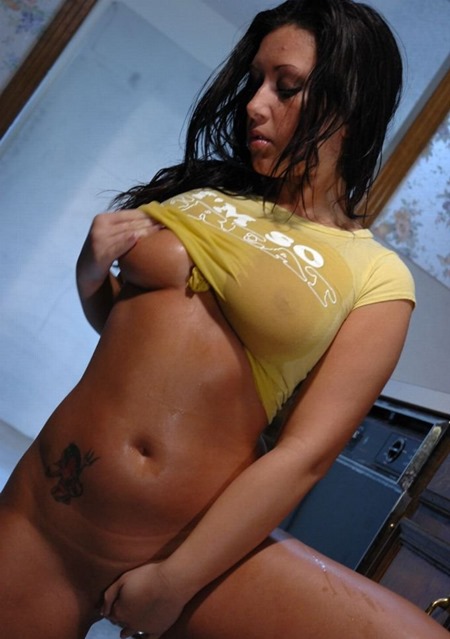 Take a look at nasty Luna fingering her wet pussy!